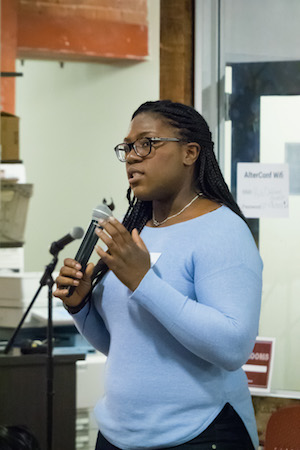 There was a lot of pain expressed at the SF/Oakland Session of AlterConf, held Jan. 31, 2015. But a lot of hope too.
For some of the speakers, it was their first time giving a public talk. Some of the talks were raw and full of emotion, and others were more academic. All of them were worth hearing. I thought I was tired after the five-hour conference, but my brain wouldn't shut up after hearing all those great ideas. I didn't fall asleep until 5 a.m. Sunday. Luckily, for coherence sake, I got caught up on sleep before writing this post.
The session sold out at 175 attendees. If you weren't one of the lucky 175, read on for a synopsis of what happened.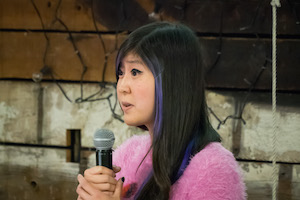 Shola Oyedele, a software engineer at Intuit, said diversity is an overlooked opportunity for investors: Both in terms of niche markets and acquiring talent.
Oyedele said she almost didn't go into tech. "Thankfully, I got a call from CODE2040," she said. CODE2040 is a nonprofit that increases opportunities for Black and Latino engineers.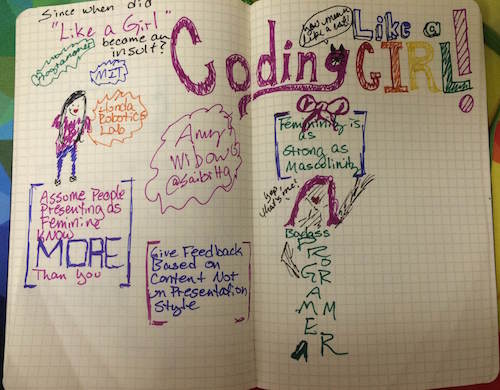 She spoke about a friend who said initiatives for increasing diversity weren't working. "You need people of color on your side," Oyedele said. "I'm specifically here speaking about African American and Latino experience, but I want to broaden that to other groups. You need the people with whom you want to include, you need them also leading the charge."

Amy Wibowo, a software engineer at AirBnB, said people in tech often either assume she's not a programmer or a "permanent beginner," because she's a woman who dresses in a feminine way. Wibowo has been programming since she was eight.
She said women have to navigate a "tightrope walk" of professionalism and fashion, being told to dress "nicely but not flashy."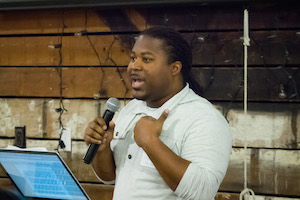 Wibowo said an ex-partner once told her she looked better in a t-shirt and jeans than wearing dresses. This is what she took away from the experience: "Continuing to wear dresses is a totally valid way to say a big 'fuck you' to the patriarchy," she said.
Marco Rogers, a senior software engineer, spoke about the personal cost of conforming in order to succeed as a black man in tech.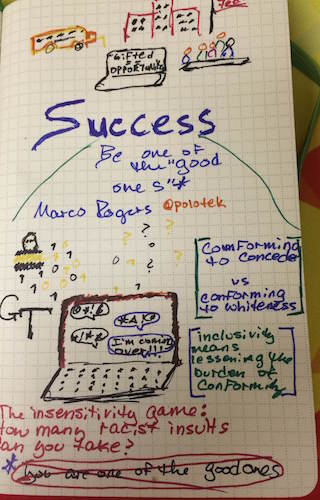 Rogers described losing his accent from "the deep South" and enduring racist "jokes" while pretending not to get angry.
Rogers said many people are unwilling to pay the cost of conformity to white culture.
"It's a steep price," he said. Diversity and inclusion "needs to be about finding a way to lessen that burden of conformity," he said. "Just because you might leave the door open for somebody, it doesn't mean that they feel welcome, and it doesn't mean that they can walk through and be unchanged."
Mia Lipner, who works in digital accessibility, said people who are blind may often end up in that field, whether they are interested in it or not.
"Think of accessibility not in terms of a requirement by law or something that's a good idea," she said. "Accessibility isn't an end, it's a means. it's a means of allowing everyone to participate as employees, as colleagues."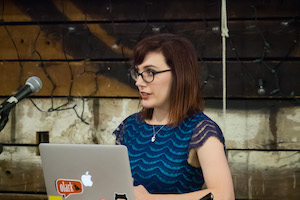 Lipner said the usual approach to accessibility is an afterthought -- Something that gets tacked on at the end after a product is already designed.
"When you start writing to the screen, you need to start thinking about accessibility," she said. "The least you can do is ask whether the framework you're working in is accessible."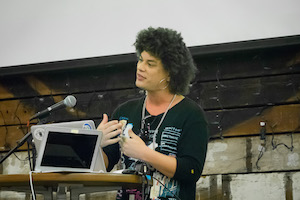 Madalyn Rose Parker, a front-end developer for Olark, talked about dealing with anxiety at work. Parker said her mental health was having a significant impact on her job, so she talked to her boss about it, who was present at AlterConf, supporting her.
Her mother's reaction was, "You told your boss WHAT?" Parker said revealing her mental health status sparked an internal conversation at work. Olark employees "talked about what we go through, what it looks like on the outside, how to be helpful during episodes." The company updated its leave policies to say: "Mental health issues are treated like any other illness, because that is what they are."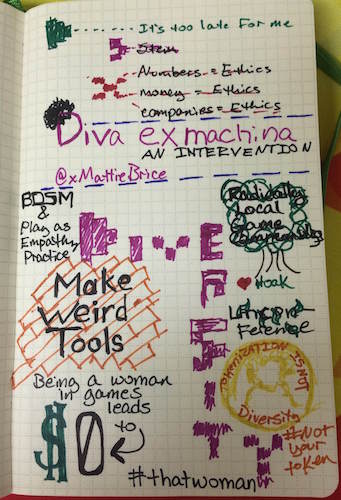 Mattie Brice, a games critic, designer and activist, said she is one of the more visible people in diversity and games. "I am the exception, not the rule," she said. "My journey, as you can see, has been very painful."
Brice said that visibility for women in games often comes when they are harassed or make a product that makes a lot of money. Brice created Maniichi, a game that projects a personal experience she had, and is available to download for free.
"I would like to think I am a powerful woman in my own right," Brice said. "I just don't go by these standards."
Dimas Guardado, a software engineer, criticized the concept of the "five whys" as too simple a model for understanding why systems fail.
Guardado cited "The Infinite Hows (Or the Dangers of the Five Whys)", an essay by John Allspaw. "Instead of asking something why something happened, we ask how something happened," he said. Guardado said that asking how something happened instead of why, and drawing on individual experiences, would lead to a richer narrative.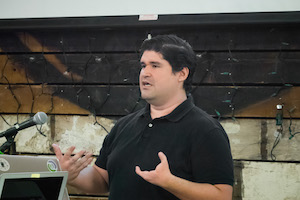 "I think software engineers really like to privilege quantitative tools as a means to understand the world." Guardado said. "There's so much information that's lost."
Izzy Iqbal, an interaction designer who has been playing competitive video games his whole life, spoke about the idea of queer mechanics in competitive games. He described a queer game mechanic as "not easy to pin down," but generally "opposing the status quo."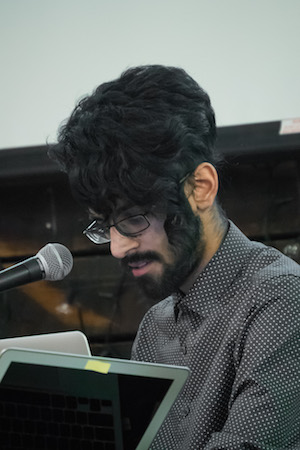 For example, the game Dawngate tried to "break the meta," meaning there is "no right way to play." Unfortunately, the game will no longer be developed.
"In the end, it's hard to ignore that something as queer as Dawngate is being dropped due to capitalistic values," he said.
Carvell Wallace, the founder of Vibosity, a startup that makes apps that help young people achieve social and emotional health, has had a full career in both the non-profit and tech sectors.
Wallace said working in non-profits isn't the only way to do something good. He referred to examples such as Indiegogo raising funds for activist campaigns, Twilio helping to fight human trafficking and the Detroit Water Project.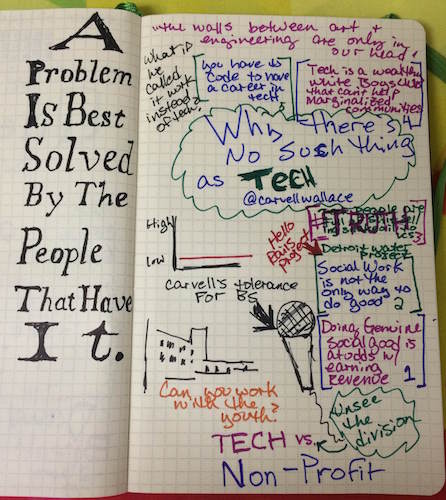 "What is the difference between tech and non-profit? Absolutely nothing. In my experience, there is no division, and we have to unsee it," Wallace said.
Porpentine, a video game designer and writer, talked about her work making games using Twine, a program that allows people to easily publish interactive stories online.
"I approach hypertext like cinema or music," she said. "To me, hypertext is more like a camera or lyric than a page of text."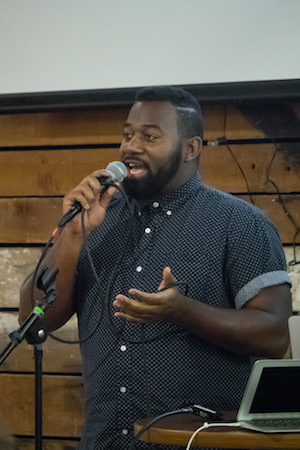 Porpentine also spoke about the harassment she's dealt with. "In feminism, there's this pressure to be strong and be brave and to absorb a lot of pain," she said. "I don't want to be strong, I want to be happy."
Davida Small, a writer and visual artist, wore a t-shirt onstage with the the words: "Good Grammar is sexy." When she showed it off, the mostly white audience clapped.
She said the shirt portrays unconscious racism and classism. Working at tech corporations, Small said, "I just wasn't expected to be good. I just got overlooked, and it was kind of sad."Small said she gets a different response while walking down the street if she meets another black person. "It's like, 'Hey, wait a minute! The way I speak is OK too.'"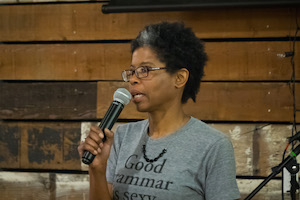 Kitty Stryker, a freelance writer, activist and pornographer, says the sex industry is still stigmatized, making it difficult for sex workers to find a different job. Sex workers risk getting kicked off Facebook for not using their real names and online payment processors often refuse to work with adult-themed businesses.
"We live in a culture that stigmatizes us permanently, like forever, for ever having dipped a toe into sex work, while simultaneously telling us we have to leave sex work for our personal satisfaction," Stryker said.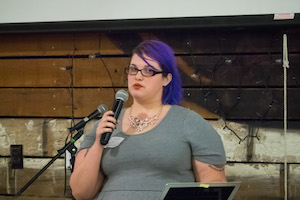 Xandir O'Cando, an artist and game designer; and Kevin Simpson, a writer and game player, gave a joint talk on how disability is represented in games and how games can be made more accessible for people with disabilities. They recommended includification.com for game developers who want accessibility advice.
"The character doesn't actually have to deal with anything because hello, mad scientist, robot arm, power suit," Simpson added. "I'm actually better now."O'Cando said one common trope is a character who erases their disability by becoming a "super-powerful cyborg."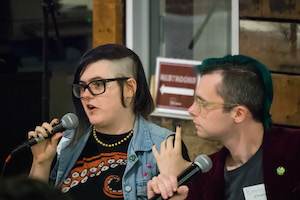 O'Cando created a Twine game called "Ceremony" that challenges the trope: about a group of disabled and chronically ill witches who "use their magic to hack various aspects of their existence." One character turns their cane into a flying broomstick and another has a service dog that is a Cerberus.
Harlan Kellaway, an application developer, read selections from the forthcoming book project he started with his brother: "Trans_: An Anthology of Trans People & the Internet."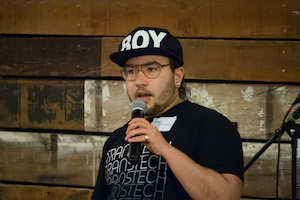 The book, set to be published in the spring of 2016, will feature essays and stories by trans people about their lives, and how they intersect with the internet. The brothers are in the process of searching for a new editor. One essay Kellaway read described learning about the transgender experience online and another covered forming relationships through music fanfiction.
---
Related
If you're a manager or in a position to affect company culture and policy, I recommend you attend AlterConf to listen and learn. 
AlterConf SF/Oakland Storify created by MinorityPostDoc
If you appreciate this storify, please consider donating/publicizing the tech diversity effort to help raise coding bootcamp tuition funds for Ashley Lopez: http://is.gd/helpAsh.