Creating a Community of Game Developer Women
The Code Liberation Foundation was created in order to increase the number of women in game development. The games industry is currently incredibly unwelcoming toward women and people of color. During this session, Catt Small and Stacey Mulcahy will discuss why diversity in games is important, methods used to encourage women to program video games, and lessons learned during Code Liberation's efforts to build a positive community of women in games.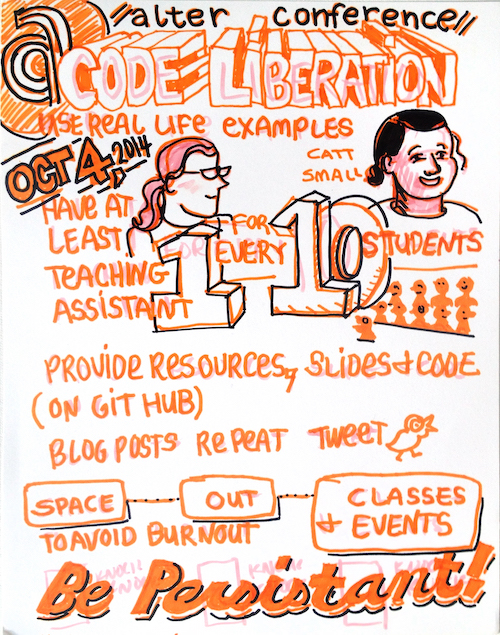 Sketchnotes of Catt & Stacey by Angela Wyman, printed with permission
CODE LIBERATION
Use real life examples
Have at least 1 teaching assistant for every 10 students
Provide resources, slides, & code (on GitHub)
Blog Posts, Repeat, Tweet
Space out classes & events to avoid burnout
Be persistant!